The UCA Men's and Women's Track and Field teams earned 5 first-place finishes and set 26 personal records at the Red Wolves Open in Jonesboro on Friday, April 21, and Saturday, April 22.
UCA's Anna Bommes placed first on Friday in the women's 1500-meter dash with a time of 4:36.13, a new personal record.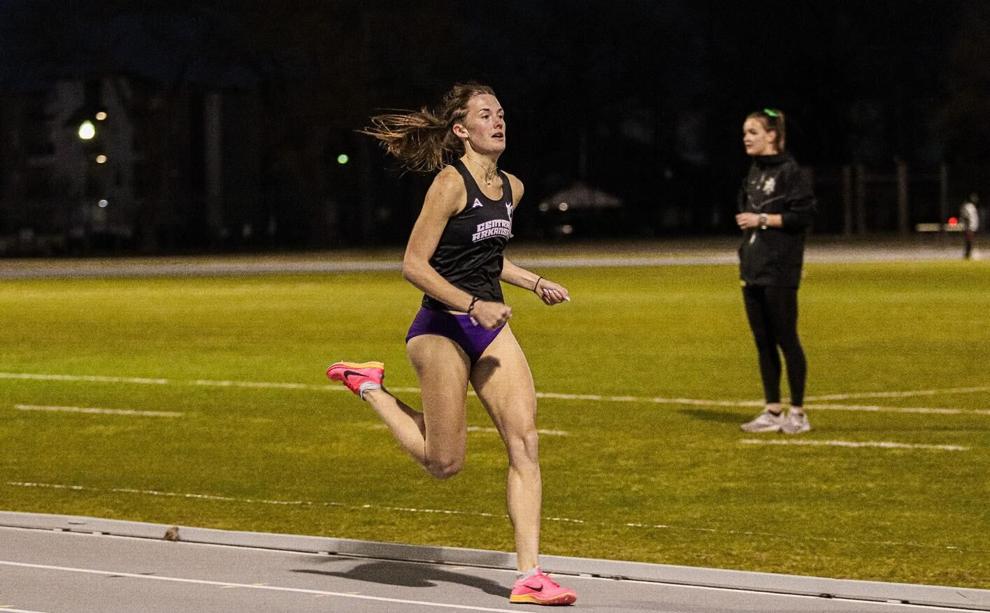 Kayla Scott won first place in the women's 400-meter hurdles with a time of 1:05.42 and in the men's 400m hurdles, Tyrone Luckett placed first with a time of 55.60. Luckett would also set a personal record in the 200m dash with a time of 22.01.
UCA also placed first in the 100m dash with Kendelle McCoy finishing with a time of 12.22. 
The Women's track and field team would place first in the 4x100m relay with a time of 46.72. 
The team consisted of Z'kiah Kuykendall, Kamaria Russell, Ayana Harris and Ciara Tucker. 
Josey Weaver, UCA's Head Track and Field/Cross Country coach, said "I feel that we had an overall solid showing on our men & women's team. This was another tuneup for the ASUN conference championships. Anytime you leave a meet with PRs then you are getting better as a team." 
In field events, Miranda Nichols placed fifth in the hammer throw with a personal record of 40.20m. Allyson Sellers set a personal record with a 31.95m javelin throw. Kiara Williams earned a women's discus personal record with a 35.97m throw. 
UCA set more personal records during the track events. In the men's 200m personal records were set by Tyjuan Huffman, placing third with a time of 21.97, Wesley Suen coming in right behind Huffman with a time of 21.07, Preston Barker in eighth place with a time of 21.97 as well as Tyrone Luckett in tenth with a time of 22.01.
With the semester coming to an end Coach Weaver said, "I believe we can improve our belief in one another. This time of year always forces others to be caught up in what's best for them. We must remember that track is a team championship and in order for us to finish to the best of our ability we need each other." 
UCA's Track and Field team is heading to the University of Memphis in Tennessee on Friday and Saturday, April 28-29 for their next meet.