After watching the first two episodes of the Allen v. Farrow documentary on HBO and reading multiple articles about Woody Allen's predatory behavior, I have come to the conclusion that Woody Allen should be in prison right now. 
Allen is one of America's most celebrated film directors and writers, but his fame does not excuse his malicious and predatory actions
In the 1980s, Allen met Mia Farrow, an actress, and started a relationship with her. Farrowhad seven children at the time, and one of those children was a little girl named Soon-Yi. 
When Soon-Yi was entering college, Farrow found "raunchy" pornographic photos of Soon-Yi in Allen's home. 
The maid and the doorman employed at  Allen's's apartment also testified in court that Soon-Yi had been coming to Allen's home when she was still in highschool. 
The maid explained during her testimoney that she would clean up condoms and soiled sheets after Soon-Yi's visits to Allen's home.
Despite being her father figure, Allen developed a highly inappropriate relationship with Soon-Yi. She was underage, and he was also in a serious relationship with her mother.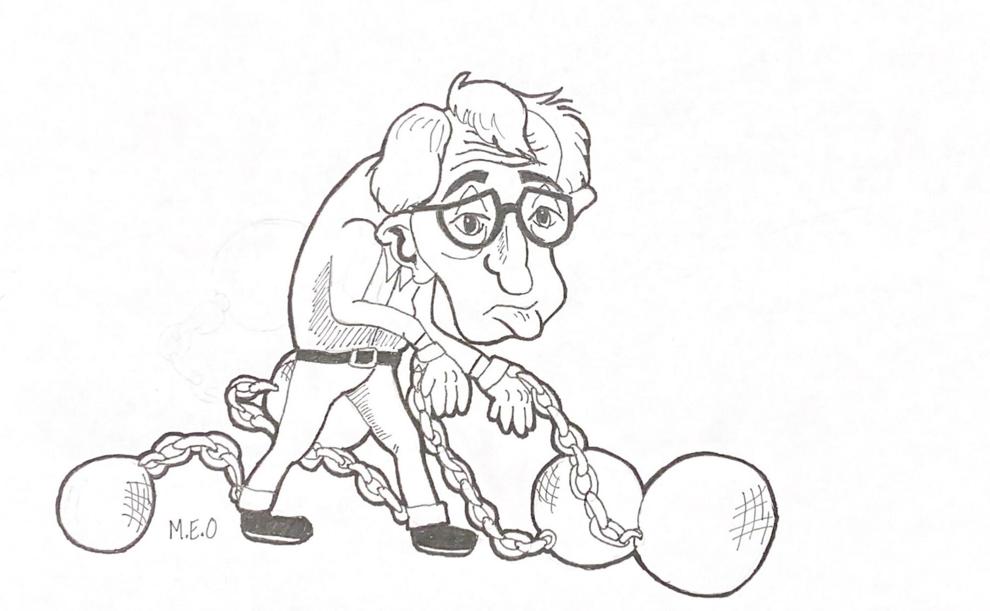 Astonishingly, Allen eventually married his adopted daughter, Soon-Yi. 
It is clear that Allen's actions towards Soon-Yi were predatory and cannot be excused. 
Allen was also the adoptive father of Dylan Farrow during this time. 
After Mia Farrow found out about Allen's "affair" with Soon-Yi, she wasn't able to ban him from seeing his other children because he had undeniable rights to do so. 
Throughout Dylan Farrow's childhood, Allenshowed her intense affection; He smothered her, isolated her, and would force her to cuddle with him in his underwear when she was only 5 years old. 
There were numerous instances where Allen was extremely inappropriate with Dylan Farrow. Allen would put his face in Dylan's lap, he would make her suck his thumb, and he would follow her around everywhere she went. 
Multiple family members witnessed Allen "suggestively" applying sunscreen on Dylan's bottom.
There was also an instance when Allen grabbed Dylan by the back of the neck and shoved her face into a plate of hot spaghetti for calling him "Woody" instead of "Daddy."
There is even a home video of 6-year-old Dylan explaining that Woody Allen had "touched her in her privates," and Dylan has confirmed multiple times that Woody Allen sexually assaulted her when she was a child. 
Clearly, Woody Allen is a disgusting and sick individual. There is absolutely no excuse for this type of behavior towards children. 
During the #MeToo movement, many accusations against Allen came to light. For about 3 decades, the accusations have followed Allen, but they haven't destroyed his career by any means. 
Allen has traumatized his family, and he should be forced to face the consequences of his actions. 
After countless instances of inappropriate and predatory behavior towards children and young women, Allen is still a free man. 
Woody Allen's career should be destroyed, and he should be arrested immediately for his predatory and pedophilic actions.