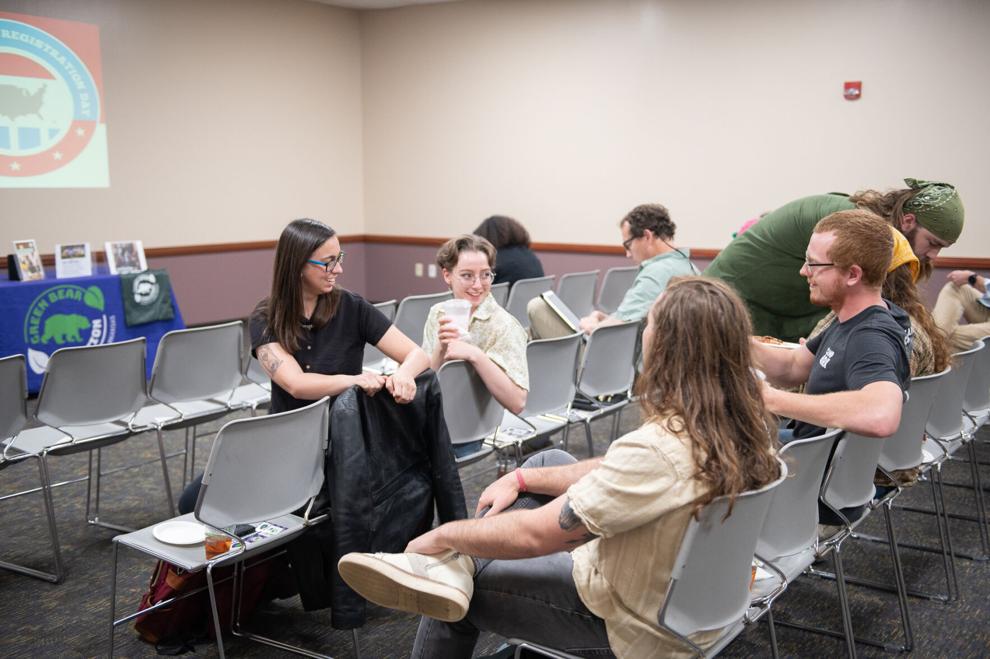 The Green Bear Coalition discussed its plans Thursday to help clean waterways, provide food for UCA and encouraged others to join their movement to further a greener environment.
The GBC is a student-led initiative to advance sustainability for the community of UCA. Teams that clean up local waterways, pick up trash on nature trails, and provide food for students on campus are some of the projects they are working towards.
Their Stream Team spoke on their new goals moving forward, such as creating a bi-monthly cleaning system for parks and waterways. 
Within two semesters the team has covered three public recreational trails, encompassing approximately 3-4 miles. They have already collected at least 60 pounds of small and large debris and trash, according to the GBC.
With local trails and parks usually having low budgets, they cannot keep up with the litter from foot traffic. Urban streams also become reservoirs for pollutants and trash due to illegal dumping, storm runoff and other issues, the GBC said.
Along with these efforts is the Osprey initiative, an organization that provides cleanup solutions for local waterways with the Litter Gitter, "a tactical in-stream litter collection device used to intercept floating litter from stormwater runoff," according to the Osprey Initiative. 
The GBC has also created a food atrium in the Lewis Science Center, where they plan to grow produce in partnership with the Food Recovery Network. The network helps the UCA community by providing fresh food directly for anyone in need. 
"During the [food market] hours of operation, the volunteer will collect a lot of data of what was there at the start, and what was taken … That way, we can have some statistical data to assess how much we're helping our community," Chloe Cardin, a student leader of the GBC, said.
Their benefits to the community are multi-faceted. Their efforts allow "students to have professional and personal development, collaborative sustainability throughout UCA and Central Arkansas and to keep the sustainability conversation ongoing," the GBC said.
Gaining a bigger following was important to their agenda, as they encouraged the students at the meeting to get involved in any way they could. 
They also plan to communicate with local schools, businesses and programs to help their future projects. The GBC projects to gain a higher student engagement, positive comparative efforts from last year's impact and acquire more donations.
GBC volunteer opportunities can be found on their Givepulse page, which lets you see future events, connect with group leaders and fill out a request to volunteer for many projects.
To support their local engagement, the GBC is on Instagram @greenbearcoalition, which will provide links to their GroupMe for more information and live updates.