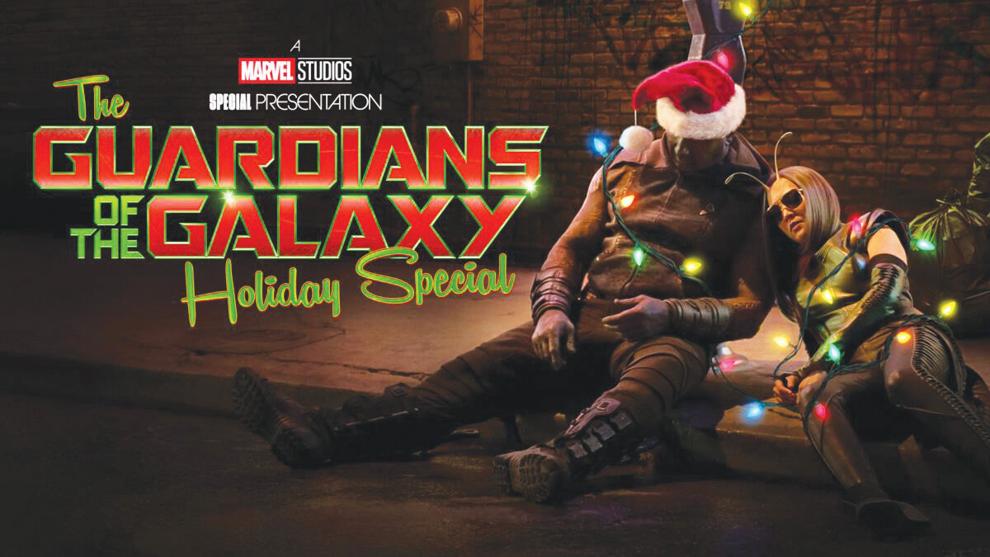 "The Guardians of the Galaxy Holiday Special," a Disney+ original released Nov. 25, is an underwhelming and clumsy reminder of our most important yuletide traditions this holiday season: drunken stupors, human trafficking and Kevin Bacon. 
James Gunn helms this brief 44-minute special, making his return to the franchise since "Guardians of the Galaxy" (2014) and "Guardians of the Galaxy Vol. 2" (2017). 
Gunn expands on side characters Mantis (Pom Klementieff) and Drax (Dave Bautista), centering the plot on the duo's plan to give Star-Lord Peter Quill (Chris Pratt) the best Christmas clueless aliens can replicate.
Drax and Mantis head to Los Angeles in pursuit of the "Footloose" star, dead-set on finding him regardless of how many cops they have to batter, houses they have to break into or inflatable yard decorations they have to steal. 
This is all to provide Quill with a rekindled holiday spirit following unfortunate past experiences with the celebration. 
Mantis and Drax have both traditionally dipped into deadpan humor in past appearances, yet that staple is hardly visible in a special that should otherwise offer ample room for it. The plot isn't intensive. Nobody's fate is at stake. But Mantis still provides an overwhelmingly frightening, stressed and frustrated delivery in every situation — a far cry from her usual disposition. 
The aggression from Mantis feels unwarranted and seeing Drax berated throughout their mission grows incredibly tiresome after the first altercations. 
Mantis and Drax are a pair that could comfortably fill airtime without the help of Star-Lord, Rocket (voiced by Bradley Cooper) or Groot (voiced by Vin Diesel). Gunn doesn't cash in on letting them be likable and funny, yet he still keeps the two front-and-center for the full runtime.
Gunn banks on the aliens-don't-understand-Earth gimmick to earn laughs, but it falls flat and is played to a nauseating extent. 
Aiming for the heartwarming, learning-about-Christmas perspective might have provided fewer opportunities to exaggerate emotions for comedic effect, but it would have made the viewing experience much more appropriate for a holiday watch. 
Even a short feature can't be without its conflicts, but having some kindness spliced within the roadblocks would make the plot feel less like you're trudging through tar and more like an enjoyable addition to the Marvel universe.
Drax has often stood alone, snagging solid one-liners and dominating as a comedic powerhouse for the "Guardians of the Galaxy" franchise. Mantis, only introduced in "Guardians of the Galaxy Vol. 2", has had little time to be explored on screen. 
Overall, Gunn squanders this opportunity to showcase these secondary guardians in a low-stress piece that isn't dependent on progressing lore. 
Though hints at future installments and additions to the ongoing story post- "Avengers: Endgame" (2019) are present, this special isn't as heavy-handed with Easter eggs as in other Marvel features. 
For the sake of knowing where exactly the "Guardians of the Galaxy" stands in Marvel progress, viewers are better suited to shooting straight for the spoilers to earn their minor bits of lore. 
"The Guardians of the Galaxy Holiday Special" is an otherwise lackluster Disney+ project that serves as an unsatisfying appetizer ahead of "Guardians of the Galaxy Vol. 3," slated to release May 5, 2023. Skip this measly starter and just hold out for the main course.